Lisa says: I tend to wear the same clothes for years at a time, so I am hesitant to dive into hot trends. Since I am also petite with a long torso, this was particularly true with maxi skirts and dresses (that much fabric tends to throw off my proportions even more). However, I remembered I still had an ankle-length skirt I wore in high school, so I decided to use it to give this maxi-skirt thing a shot.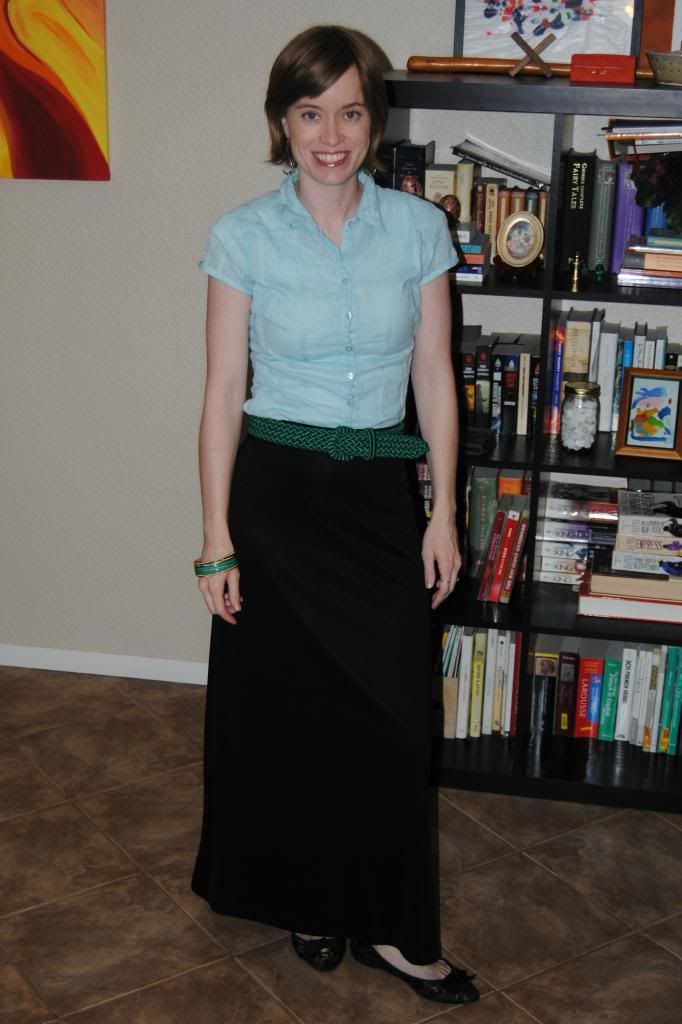 Aqua button-down (Kohl's)
Black ankle-length skirt (Ross)
Green braided belt (Goodwill 50% off sale)
Black and gold flats (Ann Taylor)
Green and gold bangles (Wal-Mart)
Adventurine and gold earrings (local rock & gem show)
Note: Everything except the bangles was purchased at least a few years ago. ; )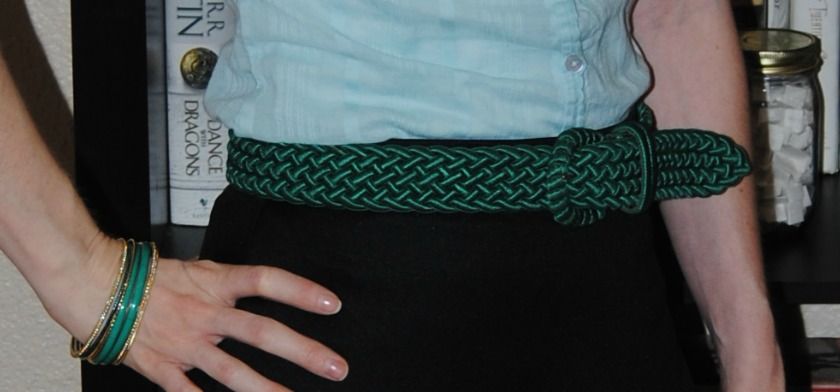 Takeaway: If you really like a basic item, or you think it may come back in style, hang on to it for awhile. The maxi skirts of today are really just cousins of the ankle-length skirts of 15 years ago.
If you are hesitant about a trend, find a way to make it work for you. By pairing an aqua button-down with this long skirt, I gave my outfit a much-needed dose of color and structure. Adding a belt and wearing the skirt at my natural waist rather than low on my hips helps balance out my proportions.
Work it, Lisa!
What are you loving about this outfit?